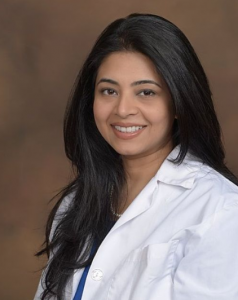 Dr Mini Joseph has been a dentist for the past two decades, 10 years of which she has been practising in Texas mostly in the DFW area. In 2009 she earned her DDS degree from the prestigious University of California, San Francisco School of Dentistry (UCSF).
With a passion for dentistry her goal is to provide excellent dental care for the entire family in a relaxed environment with emphasis on preventative dental care.
She is a firm believer in continuing education and continues to attend numerous training courses, lectures and collaborates with other dentists to share ideas and expertise.
She has taken advanced training in different areas in dentistry to improve her skills and provide the best care for her patients including the Dental Implant Continuum Program at Texas A & M College of Dentistry that trains general dentists to perform Implant surgeries. She is also trained in lumineers, snap on smiles and fast track braces.
Dr Joseph is a member of the Academy of General Dentistry and various dental study groups.
In her spare time she enjoys travelling, watching movies and spending time with her friends and family. She is married with two wonderful children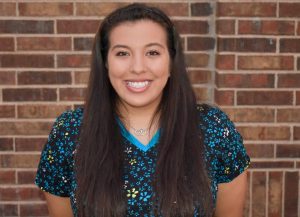 Rachel Torres has been a dental assistant with River Trails Dentistry for over two years. Being the friendly and outgoing person that she is, Rachel loves meeting new patients and catching up with existing patients.
In her free time she loves travelling, eating at new places and spending time with her friends and family. Rachel is engaged and has a one year old son, who is her world.
She strives to make your time with us as comfortable as possible by answering any questions you might have and looks forward to seeing you at our practice.